Karma Yoga: Freedom from anxiety and tapping our hidden potential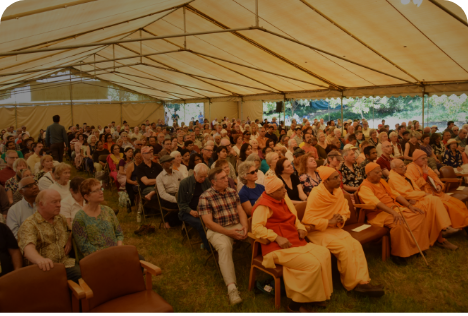 Bhagavad Gita Chapter 2 Verses 49-54. The lecture was given by Swami Tattwamayananda on May 17, 2019.
– Why does the mind refuse to cooperate?  
– The need for freedom from anxiety and worry
– Extraordinary mental powers without a spiritual ideal conceal within them the seed of trouble
– Great skills need a spiritual ideal to guide them
– How do we develop spiritual characteristics?
– The quest for real and lasting efficiency
– What is real success?
– Five states of the mind and its functions
– There can be no inner serenity and contentment without equanimity of mind
– Karma-yoga enables us to confront reverses and failures with a smile, and go ahead.
– Unselfishness enables us to tap our hidden mental resources.