VEDANTA SOCIETY OF
NORTHERN CALIFORNIA
Explore

Sri Ramakrishna
"He is born in vain who, having attained the human birth, so difficult to get, does not attempt to realize God in this very life."
(1836 - 1886)
Explore

Holy Mother Sri Sarada Devi
"I tell you one thing – if you want peace, do not find fault with others.
Rather see your own faults. Learn to make the whole world your own.
No one is a stranger, my child; the whole world is your own."
(1853-1920)
Explore
Swami Vivekananda
"My ideal, indeed, can be put into a few words, and that is: to preach unto mankind their divinity, and how to make it manifest in every movement of life."
(1863 - 1902)
Explore

The First Hindu Temple
in the West, Built in 1905
Explore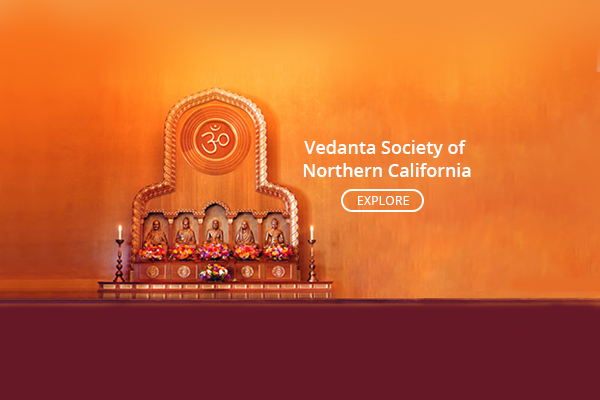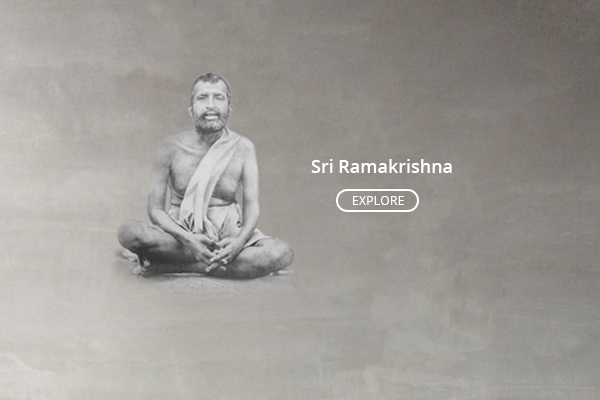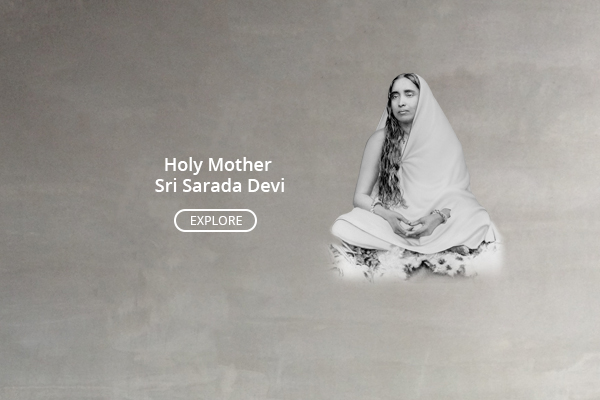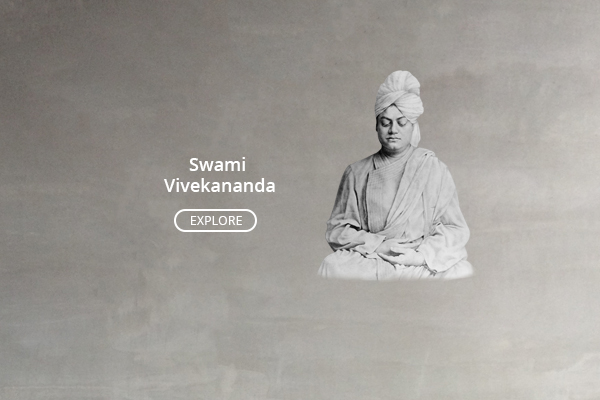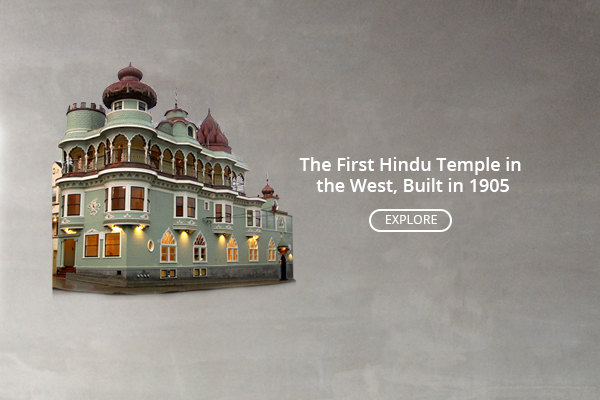 Vedanta is the oldest of the major living religions of the world. It affirms that all religions lead to the same Truth — "Truth is one; sages call it by various names" (Rig Veda). Vedanta teaches that the essence of all beings and all things is Spirit, infinite and eternal, unchanging and indivisible. It emphasizes that a person's true nature is this divine Spirit, identical with the inmost being and reality of the universe and that the goal is to actualize this truth in one's life.
Our Temple is Open
We have reopened the temple for visitors.
New Temple is open to visitors all weekdays except for Tuesdays from 8:00 AM to 7:00 PM.
Please contact the Vedanta Society office at 415-922-2323 for additional details concerning all of our services.

Upcoming Special Programs
CHRISTMAS LECTURE
Monday • December 25 • 11 a.m.
"A Christmas Message" by Swami Tattwamayananda
On Christmas morning a special lecture in honor of the birth of Jesus Christ will be given by Swami Tattwamayananda. Preceding the lecture, an account of Christ's nativity, as recorded in the New Testament, will be read.
Links: YouTube • Livestream • Facebook
NEW YEAR'S EVE MEDITATION
Sunday • December 31 • 11:30 p.m.
On New Year's Eve, a meditation will be held in the auditorium beginning at 11:30 p.m. with chanting from the Upanishads and other scriptures.

SRI SARADA DEVI'S BIRTHDAY
• SRI SARADA DEVI'S BIRTHDAY • NEW YEAR'S DAY & KALPATARU DAY
Monday • January 1, 2024 • 10 a.m.
New Temple Auditorium
We will celebrate the birthday of Sri Sarada Devi, the Holy Mother, on Monday, January 1, 2024, at 10 a.m., along with Kalpataru Day and New Year's Day. The program will include a worship (puja), fire ceremony (homa), devotional singing, flower offerings by devotees, a talk by our special guest swami, and a prasad luncheon. Swami Shivarchanananda of the Vedanta Society of St. Louis will be our special guest. Other Bay Area swamis will also participate in the program.  More information will be in a special invitation as well as in the January bulletin.

W I N T E R R E T R E A T
Saturday, January 6 – Sunday, January 7, 2024
10 a.m. • Vivekananda Hall • New Temple
"The Nature of Consciousness
And Its Application in Spiritual Life"
by Swami Tattwamayananda
 Saturday, January 6: Morning & Afternoon Sessions
Sunday, January 7: Morning Session
Talks •  Q&A • Meditation
All Are Welcome!
MONTHLY BULLETIN
OFF-CAMPUS LECTURES
QUOTES My child, you have been extremely fortunate in getting this human birth.  Have intense devotion to God.  One must work hard.  How can one achieve anything without effort?
Holy Mother Rely on Him, be like the dry leaf at the mercy of the wind.
Sri Ramakrishna Only he who loves, can rule.
Swami Vivekananda
Bookshop
Bookshop at the Vedanta Society of Northern California
We carry a selection of the best in all the major religious traditions and contemporary spirituality; translations of Sanskrit religious classics; and many children's books that are both attractive and meaningful.
A partial listing is given here for online ordering and many more are available in the bookshop itself. Inquiries are welcome.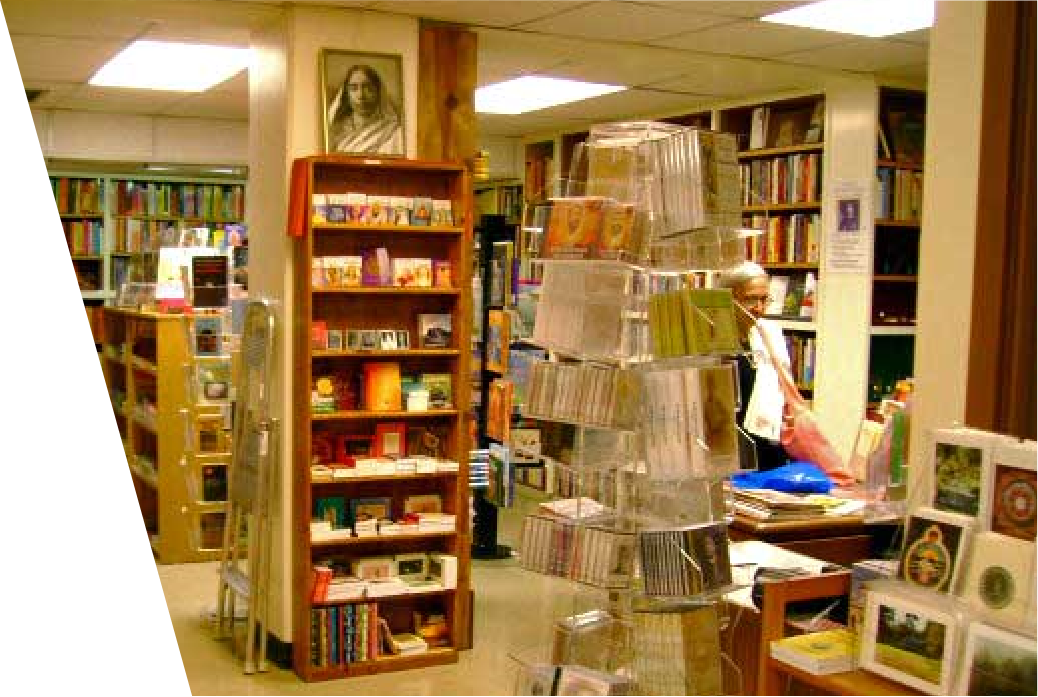 Explore the Monastic Life
"For One's own enlightenment and for the good of the world."
– atmanamokshartham jagad hitaya ca
The Motto of the Ramakrishna Order (a traditional monastic order founded by Sri Ramakrishna in 1896; Organized by Swami Vivekananda in 1897).
In pursuit of this ideal, monastic life includes a variety of spiritual practices, such as meditation, worship, and scriptural study, as well as routine tasks of maintenance and service. For those interested and qualified, the monastic path may be meaningful and fulfilling. A monastery and convent are maintained by the Society, giving an opportunity to qualified young men and women to devote themselves exclusively to spiritual life.