Call to the Eternal, A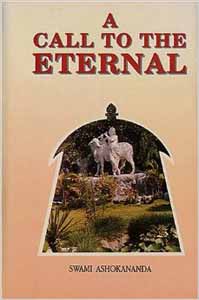 Weight: 0.63kg
Pages: 287
Format: Hardback
Author:
Genre:
ISBN:
8175050381
A collection of fourteen editorials written by Swami Ashokananda between 1926 and 1930 when he served as editor of Prabuddha Bharata. These editorials deal with the vital role, spiritual and practical, that India must play in this age if she is to attain her full potential and from which the whole world will necessarily benefit. The following list includes all chapter titles:
Some Fundamentals of Hinduism-I
Some Fundamentals of Hinduism-II
Fire-Bath of Reason
Swami Vivekanada: The Inner Man
The Origin of Swami Vivekanada's Doctrine of Service
The Dream of New Perfection
So Simple Yet So Complex: The Anatomy of Universal Religion
Will the Twain Meet?
Looking Beyond the Frontier
Through the Dark to the New Dawn
Ring Out the Old, Ring In the New
Lest We Forget
The Synthetic Vision
A Call to the Eternal